Christchurch is the South Island's largest city. It is well-known for its gateway to Antarctica, its thriving art scene, and its eye-catching natural environs. If you want to experience the best of Christchurch, read on to discover four must-do activities.
Hiking at Godley Head
Christchurch is a hot-spot for world-class hiking, and nothing quite compares to Godley Head. The area once was home to the New Zealand Army as it guarded the entrance of the Lyttelton Harbour. Today, you can experience breathtaking coastal views from the towering cliffs.
The 8-kilometre walkway also features some of Christchurch's best surfing and swimming spots. Depending on where you start your adventure, you can easily cut down to some of the secluded beaches. Keep your eyes peeled too, because Godley Head is a premier site for dolphin and penguin spotting.
Take a Lord of the Rings Tour
Even casual fans of The Lord of the Rings will admire the natural beauty that movie tours offer around Christchurch. You can take a nine-hour adventure from Christchurch to Edoras, then take in the natural artistry of Mount Sunday and pose with movie memorabilia, including Gimli's axe, Aragorn's sword, and the flag of Rohan.
This tour serves up a perfect opportunity to soak up a behind-the-scenes look at the making of a blockbuster. Tour guides provide informative and insightful commentary as you take in the panoramic mountain terrain. To top it off, you'll enjoy a rustic picnic lunch that comes with complimentary champagne.
Visit the World Buskers Festival
Mark your calendars for late January and early February, so you don't miss out on the World Busker Festival. The largest outdoor festival in New Zealand features an abundance of off-the-wall performances and innovative acts – from cabaret to comedy – that draw thousands of people each year.
It is challenging to put words to how diverse and engaging the World Buskers Festival is. This world-class programme encompasses such a rich array of performers that there is truly something for everyone. The 2019 show was the biggest ever, with more than 500 performances, and 2020 is on pace to be colossal.
The event recently added a Festival Hub, which features pop-up bars, live music, and fabulous food. The culinary celebration is particularly compelling, as it highlights the rich ethnic and cultural diversity of the region. Finally, the Feast of Fools performance pays homage to foodies in attendance.
Relax at Hagley Park
Hagley Park is the most significant urban green space in Christchurch. The park features a distinctive outline of trees combined with broad open areas across 164.6 hectares. It's a popular destination for recreational activities, with a golf course on the north side, several netball courts, and botanic gardens.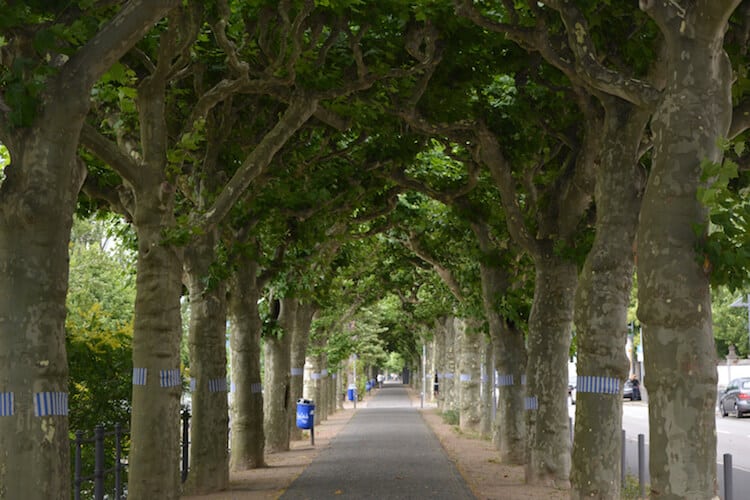 Since its founding in 1855, Hagley Park serves as a crown jewel of "The Garden City." The beautiful grounds have been home to international exhibitions, circuses, concerts, and even the Australian Open. With picturesque views of the Avon River, this park is a must-visit destination in Christchurch.
If you need professional help with house cleaning in Christchurch, give the My Maid team a call today.